PET RESIN PRODUCED IN PAKISTAN
Gatron (Industries) Ltd. and Novatex Limited belong to a group of companies,G&T – Gani & Tayub. The group is in business since 1948. These seven decades of operational excellence, experience and expertise have all formed a combined strength to empower the group as a leading name in Polyester Filament Yarn, Polyester Chips and PET Resin in Pakistan.
On Time
Best Value Product
Environmentally friendly

Quality Product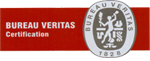 GET IN TOUCH


Give us a call or drop by anytime, we endeavor to answer all inquiries within 24 hours on business days.
We are open from 09:00 am — 05:30 pm on week days.
Saturday from 09:00 am — 02:00 pm